Google launches Cardboard VR headset for tablets
15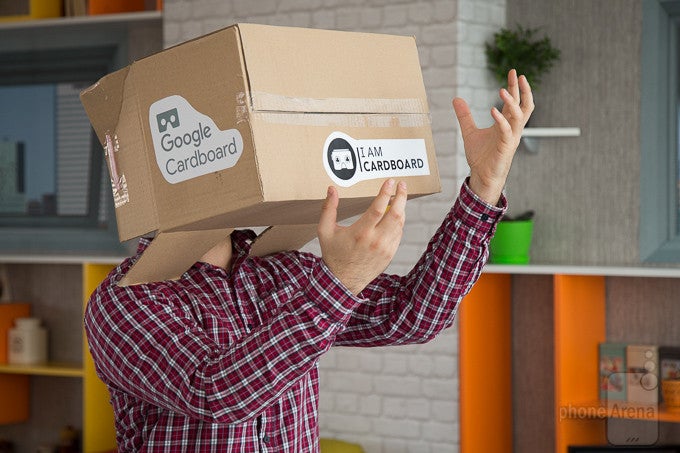 This has to be the biggest step ahead in the evolution of virtual reality. And we mean that quite literally – in a bold move, Google announced a new, reimagined virtual reality headset named Cardboard for Tablets. Like the previous Cardboard model, it has no circuitry of its own. It is designed as a cradle for a device – a tablet, in this case – that serves as a display for the virtual reality experience. Yup, Google sure is thinking big when it comes to virtual reality!
"But why?"
some might ask, and the answer is simple. You see, the previous Cardboard model could accommodate devices with 4- to 6-inch screens. Cardboard for Tablets, however, works with displays up to 18 inches in size. And since a larger display covers a much greater field of view, the user is provided with a more immersive virtual reality experience.
The announcement of Cardboard for Tablets coincides with the release of a number of virtual reality apps, all ideal for demonstrating the capabilities of the new VR headset. Here's a few examples:
VR Girlfriend – experience the thrill of a date with a virtual girl in the comfort of your living room. Just bring along your geeky sense of humor!
Virtual Virtual Reality – watch in virtual reality someone else using a virtual reality headset. An in-app purchase unlocks the higher experience tier, where you can watch someone else watching someone else using a virtual reality headset.
Cardboard for Tablets is available as a PDF download with instructions how to cut out your own headset from a cardboard box of your choice.