Google just brought a bit of fun to Pixel users (doodles)
2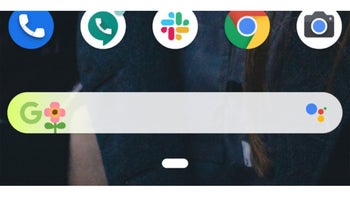 As fully featured as mobile operating systems are these days, there's a lot more room for little tweaks and bits of fun than there is for huge, Earth-shattering feature additions. That can be a good thing though, because all of those small pieces can add to a nicer overall feel and Google is making sure to focus on those small bits of fun too.
Google Pixel users might have noticed a slight change to the Google search bars on their homescreens: a small flower popped up over the Google G with a nice little animation today. That's a new Google Doodle in honor of today being the Spring Equinox and it looks like Google is planning to continue with Google Doodles in the search bar on Android. Well, to be fair, Google Doodles right now are only available to Pixel users and even then, you won't see the
new effects
unless you're using the stock
Pixel Launcher
. If you use an alternative launcher, there won't be any Google Doodles for you.
Google Doodles in the search bar are optional for Pixel Launcher users. Long-pressing on the bar and going to the three-dot menu that pops up can get you to Preferences, where you can then turn off "Searchbox effects." Although we're not sure why anyone would bother turning it off. Still the option is there if you want.
It seems unlikely this would be an effect that Google would make available to other launchers, so everyone else will have to make due with the full Google Doodle available in the
Google Discover
feed (or whatever Google is calling it now.)