Google is developing a more robust 'personality' for its AI assistant
5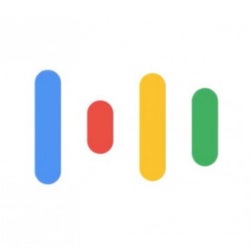 Last year, Google set out to make its AI assistant stand out from the rest by giving it a more well-rounded personality, that was supposed to help users engage with it in a more entertaining and compassionate way. The company was even considering a
childhood backstory for the assistant
, although this idea never came to fruition. It seems, however, that Google hasn't forgotten its initial plans and is still working on making this vision a reality. At least partially.
To help shape the personality of Assistant, Google hired former Pixar storyboard artist Emma Coats, whose portfolio of works includes
Brave
and
Monsters University
, among other features. Unfortunately, whatever personality was planned for Google Assistant to begin with, all semblance of it was lost somewhere along the way to its release, likely because it wasn't fleshed out enough to be implemented into the final product.
"The Assistant gives a conversational way to access everything Google can do for you, and on the Personality Team we add delight wherever we can,"
Coats said in a recent interview with the
BBC
.
"The rest of Google has all the useful parts of the Assistant covered, so the Google Assistant Personality Team really supports them by coming up with fun things the Assistant can say and do, whether that's games or things to discover."
It isn't clear from this statement alone whether Google has dropped the idea of introducing a backstory to Assistant, but it indicates that the company is still actively developing a more robust personality for the AI helper. With the feature's wider roll-out to non-Pixel devices, new content and updates are bound to hit Google Assistant in the coming months.
In the meantime, check out this 2016 interview with "Nat & Lo", the ladies who are lending their soothing voices to Google Assistant: