Google has been working on an iPhone keyboard app for months, aims to bring in more searches
3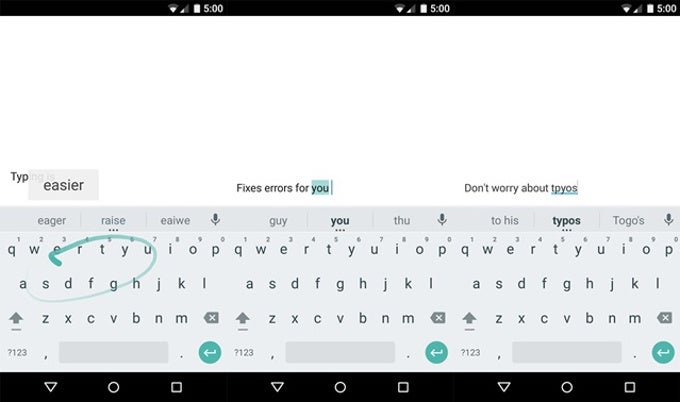 For months now, Google has been working on a new keyboard for the iPhone and iPad that would feature gesture typing, word prediction and a very prominent Google search button, according to a report by TheVerge.
The new keyboard will be visually different than the current Android stock keyboard, and it will also pack quite a few interesting new features that will make it different: built-in picture and GIF search tools for instance are allegedly included. A dedicated Google logo button will also be there allowing quick and easy access to Google search, Google's most profitable product.
Apple allowed third-party keyboards on iOS with iOS 8, and since then most popular solutions like Swype and SwiftKey have made their way to the platform. So why has Google decided to join in with its own app? The main reason is - quite understandably - an attempt to boost the number of Google searches from iOS.
Public data gathered and analyzed by journalist Charles Arthur back in October 2015 showed that half of smartphone users actually do not perform any searches, while the average number of desktop searches is 1.23 a day. This new keyboard will try and facilitate searches on iOS.
Overall, third-party keyboards on iOS still feel poorly executed: many third-party keyboards lag and stutter, and you have to constantly switch between them to get various features.
Could Google's new keyboard app be different? So far there is no release date or anything official, but we would guess that one possible time when we could hear about this new app is Google I/O in the middle of May.