Google goes back to one step toggle for Wi-Fi and Bluetooth in Quick Settings on Android N
19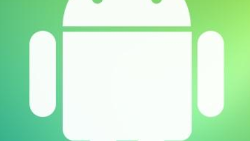 It was just a few days ago that we told you how
Google had changed the way Android users turn on Wi-Fi and Bluetooth in Quick Settings
. Previously, users could tap the Wi-Fi or Bluetooth icon to toggle each feature on and off. And Android users loved the simplicity of it all. But along came Android N Developer Preview 4 to change everything.
With the changes, a tap on the Wi-Fi or Bluetooth icon produces a list of nearby Wi-Fi networks and nearby Bluetooth devices, respectively. A separate toggle switch to the right of each icon turns on or off the feature, doubling the number of steps needed to enable Wi-Fi or Bluetooth to two.
On the Android issue tracker there are literally more than 200 complaints about the new setup, and apparently that was enough for Google to decide to return to the old one-step toggle method. A project manager posted on the issue tracker that future builds of Android N will bring the old method back.
"The quick settings that display with one swipe from the status bar have changed into shortcuts to more settings rather than toggles.

When clicking on wifi it should turn on or off. At home I have one wifi network. At work there is only one wifi network. At school, you guessed it, one wifi network. Where does one go that there are more than one wifi network to choose from?

Bluetooth, almost the same thing. My car is one bluetooth device. At work I have one Bluetooth speaker. Id rather be able to quickly turn off bluetooth (since it rapes the battery on my 5x) than have the option to choose a different device that i dont have.

Please make the toggles work like they did on earlier previews"-Initial complaint on Android Issue Tracker 213226
This is actually a very good example of why Google courts user feedback when putting the final touches on a new Android build.
Thanks for the tip!
source:
AndroidIssueTracker
Recommended Stories