Google giving out Project Fi invites for the next 24 hours
12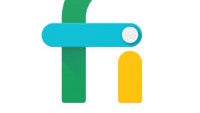 Google's Project Fi wireless service has been running in standard beta mode for a while now. It only worked with the Nexus 6 and Google had only given out a limited number of invites, but at least for the next 24 hours that will be changing because Google is giving out instant invites to anyone who wants to try the service, although the device support is still very limited.
As suspected, Project Fi will work with the new Nexus 5X and Nexus 6P, and since today marks the official release date of the Nexus 5X, it's not much of a surprise that Google would be trying to push Fi as well. Along with the instant invite to the service, Google will also give you the option to purchase either a Nexus 5X or a Nexus 6P, and even better you don't necessarily have to pay the full up-front cost. Google is offering 24-month payment plans if you want to buy a new device. A Nexus 5X starts at $379 or $15.79 per month for 24 months, and the 6P will start at $499 or $20.79 for 24 months.
The Project Fi service will cost $20 per month for unlimited talk and text and $10 for each gig of data that you use. And, of course, Google only charges you for what you use, so you pay for what you think you need and Google will charge or refund the difference if you go over or under. If you want to try it out, this would be the time to go for it.