Google is randomly giving Android users Play Store credit, you might be a lucky winner!
10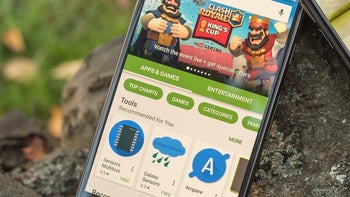 It's no secret that Google is making far
less money from its Play Store than what Apple makes from the App Store
. It appears that Google is now running an unannounced campaign to boost spending on the Play Store, as
AndroidPolice noted
.
To do that, Google is giving users between $2 and $5 credit towards their Play Store balance. Mind you, the promotion appears to be targeting users somewhat randomly. We say somewhat, because it was noticed that owners of Google's Pixel 3 and Pixel 3 XL are pretty much guaranteed to receive at least $2 in credit. That might be interpreted as a bit of an insult, after they've spent at least $800 for their devices, but hey, $2 is $2, right?
So far, reports for the credits have come only from the US, which is likely the targeted market for this promotion. To see if you've received a few bucks from Google, open your Play Store and scroll down past the suggestions. If there's a banner that's telling you to claim your credit, then congratulations!
So, what's in it for Google? Is it just being generous by letting people get an app or even two for free? Not really. The conditions state that the credit can be used "... toward an app or game purchase with an on-store price greater than [insert credit received] on Google Play". This means that you'll need to either have residual Play Store balance to pay the rest or have a payment method.
The latter is what we assume the main goal of this giveaway is. Most likely users that will receive credits will be some of the ones that don't have any payment method attached to their account. Once you have one set up, it's a lot easier to make small spontaneous purchases, which is what Google is hoping users will start doing in the long run.
Either way, if you've been "randomly" selected, you're free to choose whether or not to take advantage of what is essentially a discount, so better keep an eye on your Play Store for the next few days.