Google exec says people will love the size of the Nexus 6
56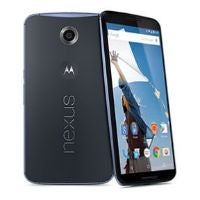 Phones have continually been getting bigger and bigger ever since the smartphone revolution began. Right now, we're at a time where many smartphones fall in the 5-inch screen size range, though there are a few outliers. One of those is the Nexus 6, which will be a device with a 5.96-inch display, a size many are already claiming is too big. But, one Google exec is defending the size and saying users will love it. Google's vice president of Android product management, Brian Rakowski says that its more a matter of a fear of the unknown to an extent. He told
CNET
in an interview recently, "If you gave [users] a phablet for a week, 50 percent of those would say they like it and not go back."
Of course, looking at history, Rakowski has a very strong point. Back when the first 4-inch devices were coming out, people said it was too big. Then, it happened again with the first 4.3-inch devices, and the first 4.7-inch devices, and the first 5.5-inch devices, and on and on. For the most part, people will complain that a phone is too big, until they use it for a while and get used to the size and the benefits of the bigger display. There's a very good reason why the Galaxy Note has been such a popular phone series, and why Apple thought it had to enter the phablet game.
Admittedly, the 6-inch range does have some limitations that other sizes haven't, namely in how big your pockets are, and if you keep your phone in your pocket or not. I know, I'm a big guy with big pockets, and the Nokia Lumia 1520 (which is just a tad bigger than the Nexus 6) was pushing my pocket limit. So, it is certainly understandable that some may find 6-inches too big.