Google engineers say 20% time isn't totally dead, but it's close
3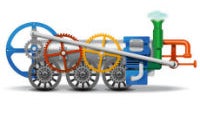 A couple days ago, we let you know that Google's
20% time has been unofficially pushed aside
in favor of a more structured experimentation environment (likely the Google X Labs). Google has altered policies around 20% time to make it much more difficult for employees to get the extra time. Now, some Google engineers are speaking out about the changes.
The general consensus is that 20% time isn't totally dead yet, but it is close. The interesting thing is that some engineers are saying that the reported changes in Google policy aren't true. There is no need to request permission to work on 20% time projects, at least in the engineering department. That said, 20% time has been severely phased out because of time issues.
Some have said that the problem with 20% time is that it actually pulls much more of your time than just the 20%. One engineer said, "the problem is that you actually need 40% time now at Google — 20% to do stuff, then 20% to tell everyone what you did (sell it)." Some others jokingly refer to 20% time as "120% time", because while you can use Google resources to pursue independent projects, it is nearly impossible to get away from your existing schedule. So, any additional projects tend to be pushed to nights and weekends, rather than standard work hours.