Google drops more hints on which Nexus devices will be getting Android N and O: here's a cheatsheet
89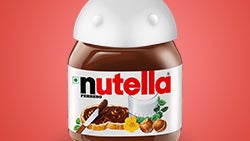 One of the biggest strengths of Google's Nexus lineup of devices is the fact that they are usually the first ones to receive a new Android update and are also the ones with the lengthiest software support. There's hardly anything not to like about this, except the fact that the support is not indefinite.
Google clearly states that its Nexus devices will receive any new Android versions two years after the device has hit the Play Store, while security patches and hotfixes will be sent to compatible devices up to three years after the specific Nexus phone was last available on the Play Store.
While that's a pretty сlear statement, it's still rather hard to put things in perspective, but thankfully, Google recently introduced a handy sheet with some of it latest Nexus devices and the end-date by which they will no longer receive any new Android version updates.
| | |
| --- | --- |
| Device | No guaranteed Android version updates after |
| Nexus 5X | September 2017 |
| Nexus 6P | September 2017 |
| Nexus 9 | October 2016 |
| Nexus 6 | October 2016 |
| Nexus 5 | October 2015 |
| Nexus 7 (2013) | July 2015 |
| Nexus 10 | November 2014 |
The Nexus 6P and 5X, being the latest additions to the stock Android gang, will get both Android N and most likely next year's Android O (Oreo, anyone?). Moreover, the Nexus 6 and Nexus 9 will not get any updates after October 2016 - this means that we are not entirely sure whether Android N will be released for these. If past Android releases have taught us something, it's that Google releases Android in late October or early November, which means that the Nexus 6 and 9 could just hit the jackpot.
Sadly, owners of older Nexus phones and tablets will have to resort to non-official methods to flash any upcoming Android flavors on their devices, but having the large community in mind, that wouldn't be a big issue.
Recommended Stories