Google document mentions "lead device" strategy, names Motorola and Verizon as example partners
61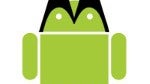 One of our favorite sources for digging through legal documents and patents, Florian Mueller, has found something pretty interesting, and possibly troublesome in a new document filing from Google in its
case with Oracle
. The filing mentions a "lead device" strategy wherein Google would give early access to software to certain companies that conform to its standards. This in itself isn't that bad, the trouble is that Google mentions Motorola by name.
The filing by Google says that the company uses a "lead device concept", in which partners get early access to software for devices built to Google's specifications, and the document uses Motorola and Verizon as the examples. Google states that the trade-off is that device partners get a "non-contractual time to market advantage" in return for complying with Google's standards.
Many will jump on this as a doom-sign that Google will be favoring Motorola, and this will be trouble for other manufacturers. The troubles with jumping to that conclusion are: 1) Google also mentions Verizon, so this may not have anything to do with the recent acquisition of Motorola, and could be referencing the
Motorola XOOM
, which was the lead device for Honeycomb, and had an exclusive with the Android tablet OS on Verizon. 2) Google has been using this strategy with 3 generations of Nexus devices already, which have come from HTC and Samsung.
So, over the next couple of days, as the news spreads around, let's all keep in mind that this "lead device concept" is nothing new. Google used it from the beginning with the G1, then on with Eclair on the OG Motorola DROID, Froyo and the HTC-build
Nexus One
, Gingerbread and the Samsung-built
Nexus S
, Honeycomb and the Motorola XOOM, and with Ice Cream Sandwich and the upcoming Samsung-built
Nexus Prime
, which is also getting a Verizon exclusive in the form of the
DROID Prime
.
Recommended Stories