Google didn't "believe 'rounded corners' were patentable"
37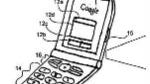 Google may have come out and said that
Apple's victory
against Samsung won't have an
effect on the Android
ecosystem as a whole, but it seems that the company has still learned a lesson from the ordeal. In fact, Google's Vice President for Corporate Development David Lawee said that the verdict was a "wake up call" to the company.
According to Lawee, Google needs to do more in order to avoid the "thermonuclear war" that Steve Jobs wanted. Specifically, Google needs to be more proactive about filing patents on its own products in order to combat Apple, just purchasing patents from other companies like Motorola isn't enough. Apparently, it was a problem of following rules that Google wanted to be law rather than the ones that were law.
Lawee told Bloomberg that Google "
didn't really believe 'rounded corners' were patentable,
" and "just didn't buy into that notion of protecting your IP." As a result, Google didn't patent enough of its own technology, and didn't build up its own patent portfolio.
Of course, Google still hopes that the law will change, and Lawee says he hopes "that we're kinda over the hump in terms of how people value patents, and the 'thermonuclear' world is not the world we're going to live in."
It's a nice dream, but unfortunately, it's not up to companies like Google and Apple (outside of lobbying efforts), but rather the USPTO and the government to change the laws.