Google considers giving Motorola the responsibility of producing future Google Glass models
8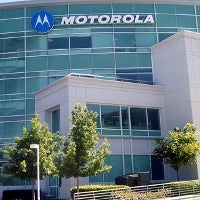 Motorola CEO Dennis Woodside has told the
Wall Street Journal
that Google is considering turning over production of future Google Glass models to
Motorola
. Woodside said that building the device could become "an opportunity" for the company which is now a wholly owned Google subsidiary. Motorola is said to already be advising Google executives on how to manufacture the product, which could be offered to consumers sometime later this year.
Motorola just introduced last week the Motorola Moto X
, the first smartphone believed to be the result of cooperation between the two companies since
Google acquired Motorola in 2011
. Ironically, the
Motorola Moto X
comes out of the box with Android
4.2
.2, not
the latest Android 4.3 build that was rolled out last week to Nexus models
and
the Google Play Edition handsets
. It is believed that the guys at Mountain View are somewhat scared of upsetting Samsung for fear that the Korean manufacturer, which is behind huge Android sellers like the
Samsung Galaxy S4
and the
Samsung GALAXY Note II
, might pullback from Android and focus on home grown software.
When it comes to mobile devices, not too many companies have the long time experience that Motorola has, dating back to
inventing the walkie-talkie
that debuted during World War II. During that time period, Motorola accumulated a large number of patents that Google was coveting as a way to fight back against Apple's law suits aimed at the Android OS. But as it turns out, acquiring Motorola might provide some other benefits that Google hadn't thought about when it first came up with the idea of making the acquisition.
As far as Google Glass is concerned,
there are currently 8000 users who won the #IfIHadGlass contest
and that could be doubled based on a promotion Google is currently running
to sell the product to contest winners' friends
. There are about
another 1500 developers who purchased Glass late last year after signing up to buy it during the 2012 Google I/O show
. Google is said to be thinking about selling the Augmented Reality based specs in
dedicated Glass stores from coast to coast
. Regardless of how the sales are made, Google is expected to have a wider launch of the product later this year.
source:
WSJ
via
TechRadar