Google claims that CNN falsified the report of a facial recognition app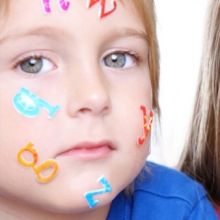 CNN reported, according to an interview, that
Google
was developing an application that would recognize faces, and tie them to phone numbers, email addresses, etc. Google has gone out of their way to
adamantly deny that they have such an app in the pipeline
.
Google issued the following statement:
"
We are NOT 'introducing a mobile application' (as the CNN piece claims) and as we've said for over a year, we would NOT add face recognition to any app like Goggles unless there was a strong privacy model in place. A number of items 'reported' in the story, such as a potential app connecting phone numbers, email addresses and other information with a person's face, are purely speculative and are inventions of the reporter."
That's not only a denial, but a pretty scathing criticism as well, particularly the inclusion of quotations around "reporting". But how could a reporter, particularly one for an established news source, get the story so wrong?
CNN then offered a response:
"
Google's claims do not fit the facts of the situation. This interview was prearranged – on the record – and staffed by a Google PR rep, who raised no objections at the time and did not deny what the engineer said. Additionally, we have

an audio recording of the interview

, as does Google. We stand firmly behind Mark's reporting
."
We're not quite sure who to believe. It's not like either source is more or less credible. If we had to guess, the Google representatives probably got a little over-eager, and started speculating on the potential for a facial recognition app in general, rather than what Google itself was developing.
source:
SlashGear