Google clamps down on Android fragmentation
27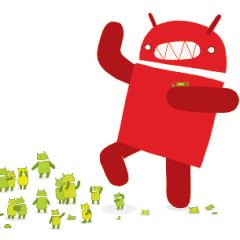 According to multiple sources, Google is planning a crackdown on
fragmentation
of their booming Android OS. Specifically, they want to
limit the UI tweaks
which OEMs have been placing on their Android devices. They also want to eliminate the willy-nilly collaborations between OEMs and their Android partners.
DigiTimes
reports that Google is aiming to heavily standardize the
Android 3.0 operating system
, in an effort to reduce the drawbacks of the unique tablet format. While there are about 250,000 applications in the Android Market, few of them work optimally on tablets. So Google is hoping to
limit further fragmentation down the line
.
Also, Google will negotiate with ARM to make ARM-type processors the standard for all future Android devices. This would reduce the difficulty of updating the vast number of Android devices on the market, and
reduce the time it takes to bring OS updates to the consumer
.
Sources are comparing Google's changing strategy to that of Microsoft, and we're not sure if that's a compliment or criticism. But the sources do say that this standardization will make them even more competitive (overall) with the Redmond giant.
Bloomberg's
BusinessWeek
says that Google's recent run-ins with OEMs like LG, Toshiba, Samsung and Facebook, have prompted filings with the U.S. Department of Justice. But Google insists that their enforcement is only for the sake of quality control and user satisfaction.
source:
DigiTimes
and
Bloomberg