Google, bring the Nexus back
This article may contain personal views and opinion from the author.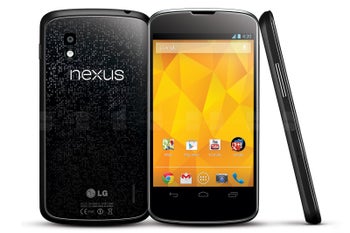 There are just a few phones released more than 5 and even 10 years ago that can elicit such vivid memories and fondness, and those do it for me.
But there is more than nostalgia that has urged me to suggest that Google should bring the Nexus back.
A quick refresh: back to the Nexus
First, let's take a look back at what the Nexus brand stood for. The essence boils down to a clean Google-made experience with absolutely no bloatware, with timely Android updates, and all of that garnished with top hardware. The real magic for the recipe, however, was in those little optimizations that made Nexus phones run smoothly for years and years, while other phones deteriorated quickly.
Now, can we resurrect the Nexus?
Some anecdotal evidence is due here: a couple of my friends were still rocking a Nexus 5 last year, a full 5 years after its release and the phone felt zippier than many current-day phones in daily tasks. It was the poor battery life and a broken screen that had both of them eventually give up these phones, but both guys have fond memories of that handset. And both were actually appreciative of the fact that the device was made of plastic and at least its back would not crack.
So what was a Nexus phone to those who really cared about it? Put simply, it was a really affordable variant of what Google is currently doing with the
Pixel
lineup. It was a beater phone, yet one they loved. Now, can we resurrect this wonderful concept in the present?
A brief history lesson
When speaking about these phones, we ought to go back in time and take a quick look at the history of the Nexus lineup. It started way back in 2010 with the cute Nexus One made by HTC. It was the first and only Nexus phone to feature a multi-color trackball, which would be such a cool retro-futuristic thing to have in the present and its design was a derivative of the then popular Desire series.
Then we had two years of plastic-fantastic Nexus phones by Samsung, a couple of LG models and in the last year of Nexus' existence we had two phones, one made by LG and one by HTC.
Take a look at that evolution of ideas in the slideshow below:
So what is it that we want?
Google already has the Pixel series, which is basically a Nexus at a double price, so is it even worth bothering with a new Nexus and can't it just release a Pixel Lite and call it a day?
That would certainly satisfy most people, but resurrecting the Nexus brand has a much bigger potential than releasing a handicapped "Lite" device.
A Nexus that I dream about as a fan of the series would involve resurrecting an iconic design from the Nexus past with a modern, full-screen twist, a capable camera and great battery life. Imagine the stunning glass finish on the Nexus 4 on a modern phone. Or even something slightly funky like the curved Galaxy Nexus. Or the aforementioned color trackball on a modern phone.
The Nexus brand should differ from the Pixel
In 2019, it's clear that everyone already knows what makes a great phone: the thin all-screen glass slab from the future is here, but as much as I love all those modern trends like nanolithography, I am still missing something. I am missing that character, that personality and a brand new Nexus that could rise from the dust like a phoenix could bring all that and infuse new energy in a market that's becoming... well, a bit boring.
What do you stand on that? Are you willing to step out of the box of the established modern smartphone form factor?