Google anticipates mobile display ad dominance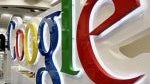 The mobile ad space is rapidly becoming the venue of choice for advertisers. With affordable placement, and the coveted attention of consumers, it's no wonder that $877 million were spent on mobile advertising in 2010. Of that, Google was responsible for 59% of mobile ads, while
Apple
held a mere 8.4%.
The mobile
display
ad space is a subset of mobile ads in general, and Google is on its way to dominating there as well. In display ads, Google holds 19%, while Apple holds 18.8%. A milieu of
smaller companies
hold 20.5% of the mobile ad market.
The IDC anticipates that Google will pull ahead of its Cupertino rival in 2011, thanks to the Android OS: "Even if display was decisive for the war, I expect Google to outgrow
Apple
there in the coming year, primarily because Android devices will outsell Apple's iOS devices," said Karsten Weide of the IDC.
Weide explains that although both have expanded and refined their advertising capabilities, it might just come down to their device sales: "More devices means more mobile Internet traffic, means more ad inventory that can be sold to advertisers, means more revenue."
With Google's recent acquisition of
AdMob
, and industry-leading mobile display ad provider, they are positioned to expand their client base, and advertising menu even further.
source:
All Things Digital
and
Daily Mobile