Google and Samsung working on super high res 10" Nexus tablet
56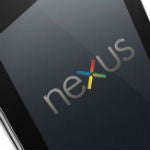 We've been hoping to hear more about any potential tablets that could be part of Google's rumored expansion of the Nexus lineup, and we just got some very interesting news. Apparently, Samsung and Google are working on a 10" Nexus tablet, and even better, the companies may try to beat out the pixel density of the new iPad.
The rumor has it that while the Nexus 7 is gunning for the budget market that is currently occupied by the Amazon Kindle Fire and the Barnes & Noble Nook Tablet, the new 10" tablet from Samsung and Google will be aiming for the premium market. NPD DisplaySearch analyst Richard Shim says that, according to supply chain information, the tablet will feature a display of 2,560x1,600 at 10.1", giving it a pixel display of 299 PPI. This would make it even higher resolution than the new iPad which has a 9.7" display at 2,048x1,536 (264 PPI).
Android has yet to prove it can make a widely successful 10" tablet, the best has been something of a cult following for Asus and its Transformer series. But, the Nexus brand is gaining steam these days, and it would certainly be interesting to see a Google tablet out "Retina" an Apple display. That's something we have only seen a handful of times in the smartphone world with only the
HTC Rezound
,
Sony Xperia S
,
Xperia SL
, and
Xperia V
coming in with a higher PPI than Apple's iPhone (although the
Nokia Lumia 920
and
HTC 8X
will join that list soon).