Google already sending out invites for Inbox
7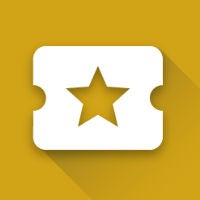 Yesterday, Google surprised us with a new email app called
Inbox
. The app itself is an attempt to
evolve email
, which has been much the same for quite a long time; and, we think that Inbox has done a respectable job of it. Of course, the downside of the app is that it is invite-only, but it looks like Google has started sending out the first wave of invites for the app. Earlier today, the official Inbox by Gmail Twitter feed announced that the second round of invites has gone out, and reports make it sound like most everyone who requested an invite yesterday have gotten their access to the app.
We've been using Inbox full time for a day now and the app is solid. We haven't seen any bugs or issues of any kind, so it seems likely that Google is following its standard roll-out procedure with the invites. This means that we could be seeing a lot more invites coming in the next couple days; and, if you want in on the Inbox fun, you might be able to get in much faster than you thought.
If anyone out there has gotten an invite, let us know in the comments. And, let us know what you think of Inbox.