Google adds Nvidia (Tegra K1) and Marvell processors to Project Ara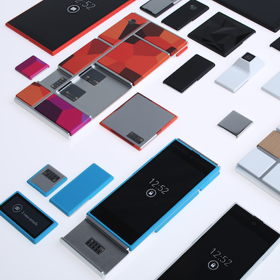 Google earlier this year announced that
Rockchip would be
one of the companies providing processors for
Project Ara
handsets. Now, Google revealed that it teamed up with two other chipset makers: Marvell and Nvidia.
Google and Quanta (one of the hardware manufacturing partners) created two separate Project Ara reference designs - one based on a Marvel PXA1928 processor, and another one using Nvidia's Tegra K1 (which, by the way, powers the HTC-made Google Nexus 9 tablet). For now, however, Google isn't showing any of the two designs.
Initially born as an idea by Motorola and Phonebloks, Project Ara was acquired by Google when the Mountain View giant bought Motorola Mobility in 2012. The initiative aims to provide Android-based modular smartphones that feature parts which can be easily swapped - so users can have truly customized handsets.
Google will announce more details about this initiative in January (next month), when it also expects to start selling the very first Project Ara device. Google intends to keep "the bill-of-materials cost of a basic, entry-level Ara device" in the $50-100 range - though this doesn't necessarily mean that we'll be able to buy the final version of the device for such a low price.
In case you missed it, here's the latest video showing a working Ara prototype (called Spiral 2).