Google teases Project Ara "major changes and advancements" in January, and shows a device booting on video
41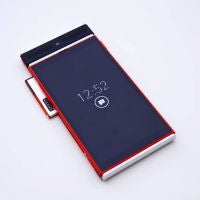 Ever since
Project Ara
first broke cover under the guise of
Phonebloks
, many people have been very excited about the possibilities of a modular smartphone system. We haven't had a chance to see all that much of Project Ara, but it seems as though development has been progressing well. Now, Google is saying that it will hold two developer conferences for the platform in January, which will cover "major changes and advancements".
There will be one developer's conference in the U.S. on January 14th and one in Singapore on January 21st, and Google has already teased what it will be showing off. According to the video below, one of the major changes will be "Spiral 2", which is what they are calling the second iteration of the hardware. In Spiral 1, half of the space on the device was taken up with the components required to hold the various modules, but Spiral 2 will show off custom hardware from Toshiba that will cut down on how much space is needed, and allow developers more space on the hardware to work with.
This all sounds quite interesting, but we're not sure how to reconcile this info with previous statements by Google. Google had said before that the first Project Ara hardware would be
available in January of 2015
, and could cost as little as $50. If this is still the case, it could be that Spiral 2 will be the first Ara handset to be sold. We're less than 3 months away, so we won't have to wait too long to find out.
Also, we must say that it is awesome to see an Ara prototype booting up in the video below, but it looks like the prototype is still running quite an old version of Android. It looks like it is running Android 4.1, which is over two years old at this point. We can't say why that is, but we would still be confident that whatever is shown in January will be running Android 5.0.