Google to shut down YouTube Gaming app on May 30
3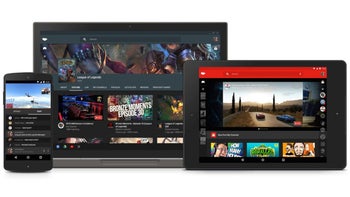 Google
announced last year
that the YouTube Gaming app will go away at the end of March. However, for reasons that elude us, Google has decided to prolong YouTube Gaming's life for two more months.
Today, the Mountain View company announced that it will shut down the YouTube Gaming app on May 30. Since we're so close to the deadline, we doubt that Google will further delay the closure of the app.
The YouTube Gaming app will go away on May 30, but you'll be able to find all of your favorite gaming videos in the YouTube main app at www.youtube.com/gaming.
If you're using YouTube Gaming app on a regular basis, then you should know that Google plans to merge it with the standard
YouTube
platform. After May 30, all YouTube Gaming visitors will be directed to a new channel for games on the may YouTube website.
Unfortunately, any content that you might have saved or viewed on the YouTube Gaming will be gone after May 30, as Google announced that it's not possible to transfer games between platforms.
According to
YouTube
, the merger of the two platforms will allow the company "
to build a stronger home for the gaming community
" on YouTube, not just the YouTube Gaming app. In other words, YouTube is putting all the eggs in one basket to better compete with the likes of Twitch.