Google Wallet app now supports gift cards and sending money
6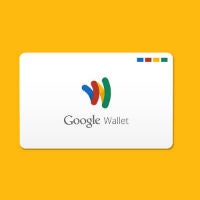 Google Wallet had something of a slow start, because Google was a bit too ambitious with it at first. Trying to create an NFC payment system proved too difficult, since manufacturers were slow to adopt the hardware, and only a few retailers jumped on board. But, Wallet has become much more useful after a recent
pivot
that brought the app more to something of a hybrid between PayPal and Apple's Passbook.
Google started by removing the NFC requirement and adding support for all major credit cards. Then, it added support for loyalty cards, offers, and tracking online orders. Options to send and receive money have been available through the web versions of Wallet and Gmail, but now Google has finally brought those options to the mobile version of the app, and you can even request money from someone who might owe you a bit. You can also now add gift cards, bring them up to be scanned and redeemed in stores, and even check the balances on some, like AMC, Best Buy, Nike, Sephora, Whole Foods, and Toys R Us.
The update is live in the iOS App Store, and is rolling out to Android devices this week. The app also now supports Spanish, which is nice. But, the service is still US only.