Google Talk (GChat) is finally getting fully transitioned to Hangouts; G+ leaving Gmail
4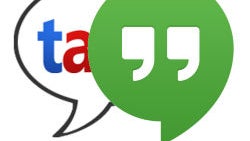 Ever so slowly, Google is doing... something to sort out its messaging app strategy. Yesterday, we heard that
Hangouts would be losing SMS
support because Google wants to focus on Android Messenger for text messaging. Now, Google has decided it is finally time to kill off Google Talk (aka GChat), despite keeping the app around for years after it should have died.
Apparently, even though the Google Talk app in the Play Store was switched to Hangouts back in 2013, Google never shut off the Talk app for anyone who still had it running. That is finally changing, shutting off functionality of the app, and Google is asking anyone still using it to install Hangouts. Additionally, anyone who hasn't already switched from GChat to Hangouts within Gmail will be notified and after June 26th, if they haven't switched, they'll automatically be moved to Hangouts. Google is also retiring some Gmail Labs features and removing options to email Google+ profiles or use G+ Circles in Gmail, in an effort to "focus Google+ around shared interests."
So, if you're keeping track, this means Hangouts will be used for one-on-one and group chats for everyone, but eventually Hangouts Chat is likely going to take over and be transitioned fully to enterprise and being a Slack competitor with Allo as the consumer option (with a
web option
). Hangouts Meet will be for enterprise video calls and Duo for consumer video chat. Once it's all sorted out, it should be easier to understand Google's offerings. No matter what Android Messenger will be for SMS (well, unless you use Google Voice...), then if you're an enterprise user you'll pushed towards Hangouts Chat and Meet, while consumers will be pushed towards Allo and Duo.
Evrntually, it'll make more sense. Until then, just keep using WhatsApp or Facebook Messenger or whatever you like (and your friends and family use.)