Google Science Journal lets you conduct experiments with your phone
1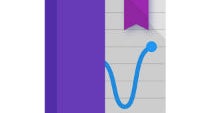 Your phone has a ton of different sensors in it. They each have specific uses for giving you a good smartphone experience, like a light sensor to adjust the display brightness, extra microphones for sound cancelling, and accelerometers and gyroscopes for measuring when you move your device. But, Google wants kids to know that all those sensors can be used for science too (of course, you don't need to be a kid to do science).
At the end of Google I/O, Google released Science Journal, which is an app that taps into all of the sensors available in your phone to take measurements of the world around you. The app is part of Google's "Making & Science" initiative to inspire kids that they be makers or scientists. The app will record data, chart it out on graphs, keep track of various experiments, and make predictions for what you'll see in future tests.
Google also set up a website to walk you through the best ways to gather data, what each sensor can do, what measurements mean, and how to build extra things like wind spinners to gather different types of data.
Science Journal is free and open to everyone.