Google Play Store now supports promo codes for paid apps and in-app purchases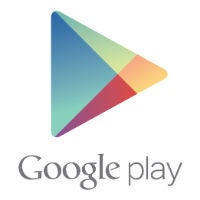 Long requested by developers, Google is finally allowing them to give away promo codes that would allow Android users to qualify for special rates on paid apps and in-app purchases. Google does have some limits on the promo codes. For example, each developer can distribute no more than 500 promo codes each quarter, split up in any combination of codes for in-app purchases and paid-apps.
If a developer does not create 500 codes during a quarter, he (or she) cannot create additional codes during the next quarter to make up for the shortfall. While developers can decide when their codes will end, the longest expiration date allowed is one year from the start of the promotion. Promo codes can be redeemed by Android users in the Google Play Store up until the date set by the developer as the expiration day.
If you are an Android developer looking to increase the top line revenue produced by your app(s), promo codes are a good way to drive users to your app. They make the consumer feel as though he/she is getting a bargain. There is something magical about punching in a promo code and watching the price of a paid app or in-app purchase drop.
If you're an Android developer interested in using promo codes, click on the sourcelink.
source:
Google
via
AndroidCentral