Google Play Store now lets you filter out apps with bad ratings
6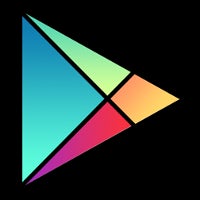 Looking for a quality app on the Play Store can be a burdensome task sometimes. Sure, we all love how "open" Android is, including when it comes to uploading apps to its proprietary store, but the inevitable downside of this is that the app "ecosystem" sometimes looks like a jungle. This is further made worse by the fact that, even though Google is the biggest search service provider in the world, the Play Store's search function is rather... inadequate, when it comes to handling the now huge assortment of apps.
Well, Google has finally shown that it may be planning to give the Play Store's search function some love. Namely – there is now a filter function, which allows users to only view results for apps, rated 4 stars and above. Of course, there are plenty of bad apps that can be found in the 4+ playing field, mostly due to fake reviews, but this filter will at least clear out some of the on-screen pollution and allow you easier viewing (or a lower, less discouraging number of result pages). The extra filter is currently only available in the web version of the Store.
Sure, a ratings filter is a far cry from solving all of the search issues, but at least it's a step and it gives us hope that Google may be looking into them.

via:
Android Authority