Google Play Newsstand updated with translations to 47 languages and more
0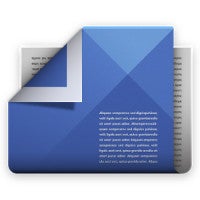 Google Play Newsstand is getting its first major update since it took over the news app duties from Google Play Magazine/Currents. The update brings the app to version
3.1
and it is bringing a few nice features to make the app more flexible and to give new user options, but the update doesn't really address any of the iss
From Currents to Google Play Newsstand and the spirit of Google Reader
ues we had with the app from the start.
The major addition to Newsstand in this update is the addition of translation. This is a big one, because in one shot, Google has added options to translate any news feed into 47 different languages. The translations are done with Google Translate, so they may not be the best in certain languages, but it should be good enough to give you the general ideas, and it definitely extends the reach of the app quite a bit. Translation is not available for magazines though, so don't expect magazine availability to extend beyond the current regions: Australia, Canada, United Kingdom, and United States.
The other changes are a bit more minor. There is finally a widget available for the app, but for better or worse it is a flat widget. It is fully resizeable, but unlike other Google widgets like YouTube or Currents, it doesn't give a stack of items to flip through. The widget is one flat panel with one story and an arrow to tap that will cycle through.
The settings option has been shifted to the hamburger menu from the overflow menu. And lastly, the phone version of the app also brings a new "mini card" view, which will cut down the images in a news feed and give you more of a text-based feed, which is a much better use of space on a phone than the standard view.
The update doesn't seem to have started rolling out in the Play Store, but it likely will soon. In the meantime, you can grab the APK for sideloading at the source.