Google Play Music All Access hands on
9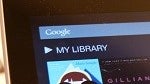 Among the many announcements made at yesterday's keynote event, perhaps the most consumer-centric item was the
launch of Google Play Music All Access
.
Google called it "radio without rules," where the music streaming service exists solely as a subscription product. Google users can still upload and store up to 20,000 of their own songs and stream the content to their device, but Google Play Music All Access takes your music library beyond the norm.
Users that sign up before June 30th can get unlimited access to Google's entire music catalog for only $7.99 per month following a 30-day free trial. After that, the service is $9.99 per month which is in line with other subscription services like Pandora, Spotify or Slacker Premium. In addition to music that customers upload into their own "locker" (read as: cloud), All Access lets you set up your own radio stations, build playlists that use any combination of content (yours in the locker or Google's inventory), and of course you get unlimited skips as well as recommendations from Google's proven ability to figure out what you like.
The "explore" feature looks like a cool way to discover all sorts of new music, as Google employees and others build playlists which you can enjoy. The "listen now" feature is a "right now" type of solution where you launch the app and pick selection which basically starts a spontaneous mix of music.
Throughout any of the options, you can view the playlist as it is set up and make real time adjustments, such as changing the order of songs or kicking songs off the list altogether with a simple gesture. Google has put together a feature rich service that should cater to all interests and has priced it well for early adopters. How about it? Are you signing up?