Google Pixel and Pixel XL are guaranteed to receive Android updates until October 2018
10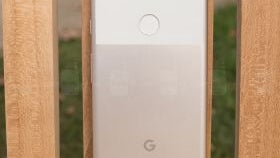 As spiritual successors to Nexus smartphones, Google's new
Pixel
and
Pixel XL
will be the first phones to get new Android updates. As it turns out, the two new handsets will get guaranteed Android updates all the way through October 2018.
Google's 'Check & update your Android version' support page states that the new Google Pixel and Pixel XL will get 'guaranteed' updates to new Android versions for at least two years since when the two new phones landed in the Google Store. Here's the actual statement:
Pixel phones get Android version updates for at least 2 years from when the device became available on the Google Store [...] After 2 years, we can't guarantee additional updates.
Obviously, this doesn't mean that Google is bent on preventing the Pixel and Pixel XL from getting new Android updates once we reach the month of October 2018. It's just that the company cannot guarantee new Android updates past that.
Thankfully, the Pixel and Pixel XL will get security updates for even longer. Google says that its new phones are guaranteed to receive security updates for at least three years from when the new phones became available for purchase. Also, the firm guarantees security updates for at least 18 months since the Google Store last sold the phones. So it's either until October 2019 or 18 months from when the Google Store stopped selling the phones, depending on which comes later.
It looks like Google is planning to handle Pixel and Pixel XL software updates in the same way that it treated updates for the latest of its Nexus devices. The fact that the Android maker did not shorten the timeframe of guaranteed updates is definitely a good thing, although we know for certain that some customers would have loved to see the company expanding the timeframe of guaranteed updates to three years.
Recommended Stories