Google says Pixel 4 doesn't do 4K 60fps video since the files get huge, do you agree?
30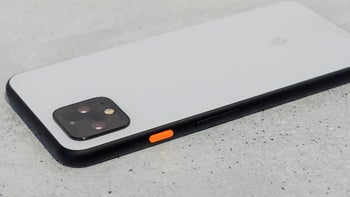 We knew from all the leaked
Pixel 4
and
4 XL
spec sheets that the phones won't support 4K video recording with the trendy 60fps definition that kind of defines "flagship" handsets, and when Google announced the new Pixels, it basically confirmed the speculation by listing only 4K 30fps in the camera app options.
You might be a bit miffed why would a phone that is dubbed as camera-centric miss what high-end handsets from Apple and Samsung have as a feature, and with a good reason. Google, however, begs to differ, and explains why it didn't put that much focus on pushing the video recording envelope to its extremes.
We kid, as
experimental 8K recording
modes on phones like the new
Nubia Z20
are what we'd call extreme footage, but it does have the newer Snapdragon 855+ chipset, as opposed to the 855 in the Pixel, and only lists the 8K recording as a "beta" options at 15fps at that.
Google, on the other hand, is adamant that the vast majority of users record in 1080p, and 4K is space- and resource-gobbling hog that doesn't realistically need to go above the regular 30fps mark.
Hi, Pixel 4 supports 4k video recording on the rear camera at 30fps. We find that the majority of users stick with 1080p, so we focus our energy on improving our quality in this mode, versus enabling a 4k 60fps mode that could use up to half a gigabyte of storage every minute.

— Made by Google (@madebygoogle) 20 октомври 2019 г.
We'd have to say that 4K 30fps is a good tradeoff between file size and playback or transfer compatibility, so Google might have a point here. On the other hand, Apple has been doing flawless 4K 60fps recording for quite a while but it does employ a homebrew and iOS-tailored chipset line to allow it, while Google can't have that luxury. What do you think, is 4K 30fps a good enough ceiling for video recording?