This is when Google will officially unveil the Pixel 3 and Pixel 3 XL
9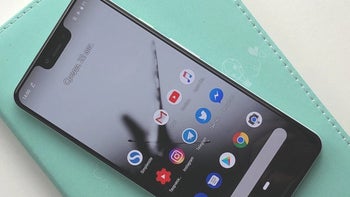 The new Google Pixel 3 and Pixel 3 XL family of smartphones will be officially unveiled by the company at an event in New York City set for October 9th, according to a report by Bloomberg citing "people familiar with the plans".
The information is not officially confirmed by Google itself, but seems to originate from reliable sources.
Pixel 3 will be officially announced on October 9th
The Google Pixel 3 XL, however, has not been exactly a well-kept secret. Quite the opposite: in the past couple of weeks, leaks that all seem to originate from Eastern Europe have shown the phone from all angles, revealed what will be in the box, and all the little features of the new phone. There's even a review of the phone, months before its release (of course, we would not be drawing conclusions from an early unit that's not even released yet)!
Summing all leaks up, the Pixel 3 XL is expected to have a large, 6.7-inch OLED screen with a big notch that seems to annoy many people. The phone will also build upon the successful foundation of the Pixel 2 camera and will still only have a single rear shooter. Of course, it will run on the latest Android 9 Pie.
Are you using the Pixel 2 and are you happy with it? Any plans to get the new Pixel 3?