Pixel 2's Active Edge feature looks set to reappear on the Pixel 3 lineup
1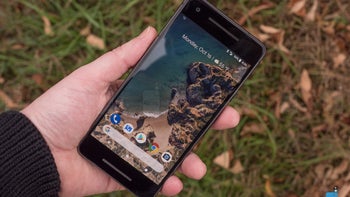 After it was recently revealed that the latest Android P Beta contained code which hinted at
wireless charging support
on the Pixel 3 lineup, newly-discovered strands now suggest an update to last year's Active Edge feature may also be in the works.
According to XDA Developers, references to the feature were initially spotted after the "WakeMode" class, which is associated with the Active Edge feature, had been slightly modified in the latest update. Specifically, it now contained a newer "isWakeSettingEnabled" method that itself included references to the Crosshatch and Blueline codenames when it came to compatible devices. For clarity, these are the ones associated with the Pixel 3 duo, thus suggesting that Active Edge will be coming to the 2018 flagship lineup in some form or another. Additionally, the source behind the
recent hands-on images
claimed that the Pixel 3 XL unit he possessed would vibrate when squeezed, a sign that Active Edge was present.
For those unaware, Active Edge primarily allows Pixel users to activate the Google Assistant by squeezing the frame of the smartphone – the amount of pressure required with each squeeze can be modified – although the internet giant does also allow incoming calls and alarms to be silenced through the feature. If Active Edge was to return, it's unclear how exactly
Google
would improve upon it, but many users have called for increased customizations options that would allow the feature to do a variety of new things such as take a screenshot or perhaps open a specific app.
Now, despite the strong evidence that suggests the feature will make a return, it's worth pointing out that both the latest Android P software and
the photographed prototype
are not a guarantee of what will make the final cut. After all, the definitive Android P version is still over two months away and the Pixel 3 series isn't expected to make an official appearance until October, meaning Google still has time to modify or scrap features entirely before the releases.