Google hops on the high-end bandwagon, benchmarks a 'Coral' with Snapdragon 855 and Android Q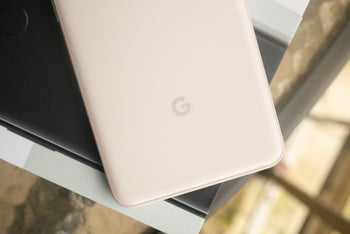 The next version of
Android, 10 Q
, will be announced at the usual
I/O conference
later in May but a Google "Coral" gear with "Android Q" is already making the rounds in a benchmarking database, complete with 2019's finest
Snapdragon 855
processor.
While we don't know exactly what such a device might be, if the Geekbench entry turns out legit, there is a good chance that Google might announce it at the I/O. Does that mean it's not a
Pixel
phone if Google is testing it so early in advance of the Android Q conference? Is there intelligent life in the universe?
All pressing questions and some are speculating that it has too little memory for a 2019 flagship, so it could be a Chromebook of sorts that Google might be prepping.
While 6GB RAM may not sound impressive compared to those
12GB RAM phones
announced these days, let's not forget that they are mainly by Chinese phone makers, and are at the top of their respective model lines, while the current Pixels have "only" 4GB RAM, so the 6GB amount would be a nice upgrade anyway.
Last but not least, the "Coral" device clocked decent benchmark scores commensurate with the top-shelf processor it is brandishing, so the entry is credible on that front. Now, all that is left is to figure out exactly what device Google might be testing, and hope that it is a harbinger of things to come with the 2019 Pixel portfolio.