Google Pixel 3 XL & Pixel 2 XL cases will not be interchangeable, images confirm
11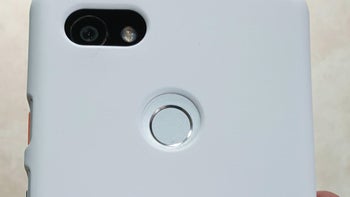 When it comes to both the overall dimensions and rear designs, yesterday's
hands-on video
of the Pixel 2 XL and Pixel 3 XL confirmed that the devices were pretty similar. Despite these similarities, though, it seems Google has made a few tweaks that mean cases will not be interchangeable.
Looking at the rear fit, it's fair to say that the
Pixel 3 XL
cases could theoretically still be used on the Pixel 2 XL – they don't cover up any important features – but, due to slightly higher placement of the fingerprint scanner and the camera on the new model, the cut-outs don't align perfectly, which could result in an awkward feel overall, not to mention the odd look that it creates.
Moving on to the frame of the device, the bottom USB Type-C port is, unsurprisingly, perfectly aligned. However, a peek at the top portion of the device confirms the first major design difference: the placement of the microphone. With the Pixel 2 XL, Google had placed it towards the left side of the device, but on the newer model, it sits on the right. This means that the microphone on the
Pixel 2 XL
is covered up entirely. Elsewhere, while the power button does fit within the cut-out on the new case, albeit slightly misaligned, the higher placement of the volume rocker on the newer model means that this case constantly presses the volume down button.
Apple has proven the benefits of maintaining the same designs time and time again – it allows both cases and accessories to be used for much longer periods of time. Unfortunately, these small design changes made by
Google
will not allow this with the latest Pixel devices, something that could prove disappointing to some.
Recommended Stories