Google PhotoScan update allows for quicker scans, adds sharing options, misses the only feature we really want
2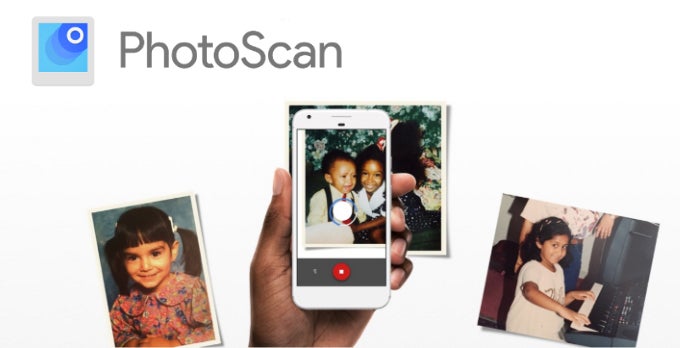 Google is seeding a new update for its photo digitizer app
PhotoScan
, but if you didn't like the app to begin with, the new features won't make you magically fall in love with it.
The sole stand-out feature of the latest PhotoScan update is the option to scan photos without using your phone's flash, which speeds things up quite a bit. Up until now, digitizing a printed out image using PhotoScan required the flash to be on during the entire process. This was not a bad method, as it produced evenly-exposed results, but also necessitated additional post-processing for removing flash glares from the final scan.
The latest update for PhotoScan adds the option to skip this step entirely and rely on environmental light instead. This speeds up the whole process, as the software doesn't need to spend additional time removing glares from the photo, but we'd advice against relying too much on it. Depending on how well (or badly) lit your environment is, and how good your camera is, PhotoScan can produce some pretty undesirable results without a flash.
Another minor, and we do mean
minor
, addition to the app comes in the form of a "Share" button that lets you quickly send your scans to friends from within PhotoScan. Up until now, you had to save your scans first and then share them from Photos.
What hasn't changed, however, is the unsatisfactory output resolution of the app.
We've said this before
, and we'll say it again – PhotoScan has a really neat premise, but it just
falls short of delivering adequate results
. We can't fathom how, given that you are taking numerous pictures of a printed out image that are subsequently stitched together to create the final image, the maximum output resolution of the app is limited to 3000 pixels on the long side. That's just fine for sharing old photos on Instagram, don't get us wrong, but there's a lot of unused potential there that we'd like to see unfold in future updates of PhotoScan.
Download PhotoScan:
Related stories: