Google Photos latest update brings impressive video stabilization to any phone post-capture
12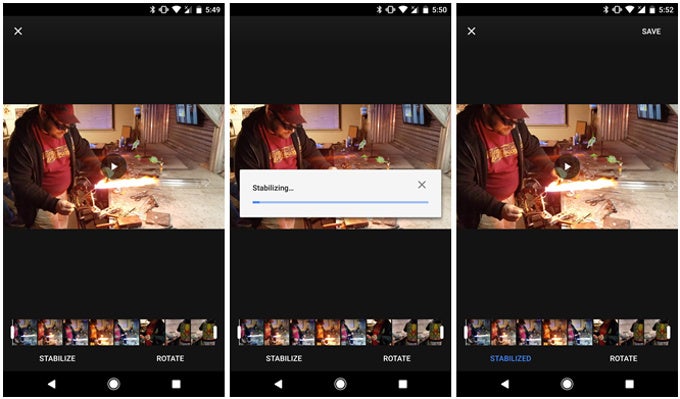 Google Photos applies stabilization over an earlier recorded video
Google Photos is getting a big update that brings a ton of new features to the popular service, but there is one in particular that deserves a special mention: stabilization.
That's right: you can now apply stabilization to your earlier recorded (and presumably jittery and shaky) videos and get them to look buttery smooth. And the result is indeed amazing.
Obviously, you have software stabilization doing its thing, so you will have a slight decrease in the quality of the video, but the result is definitely worth it. First, check out this impressively stable footage from a skiing trip in the mountains.
Next up, see the same footage with none of the clever new Google Photos video stabilization.
It makes a world of a difference, doesn't it?
Once you've gotten version 2.13 of Google Photos, you just need to go into the video you want to edit via the Photos app, select it and press the pen button at the bottom to start editing. You will have to wait for the videos to load up and you will see, again in the bottom, a big 'stabilize' button. Press it, wait for a while for the stabilization to work its magic (it can take quite a while, especially for longer clips and older phones) and voila, you're done.