How to use Google Now on Tap to take a screenshot
4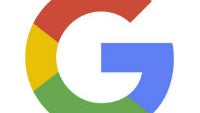 Taking screenshots on Android has never been a terribly difficult thing to do, but depending on where the manufacturer placed the power and volume buttons on the device or if your case makes pressing buttons harder, it can get a bit awkward from time to time. But, there is a new option for those on the bleeding edge of Android devices: Google Now on Tap can take screenshots.
Unfortunately, unless you know how to do it, taking a screenshot through Google Now on Tap isn't exactly the most intuitive process. You might expect that when you hold down the home button to launch Now on Tap, you would see an icon indicating a screenshot in some way, but actually you need to press the Share button. Once you hit the Share button, you'll see the usual screenshot animation and be bumped to the share menu where you can send the screenshot to a person or service.
Additionally, if you take a screenshot using Now on Tap, it will remove the notification bar and navigation menus from the screenshot, so no one needs to see the random notifications you have and judge you for not swiping away anything. Of course, if you want to have your navigation buttons and notification icons, you can always use the hardware buttons to take a screenshot.
The functionality is rolling out to users now, but obviously you need to be using Android 6.0 or higher in order to have Now on Tap anyway.