Google Now on Tap adds instant translations and more
1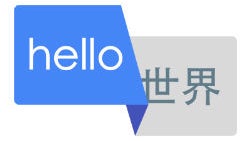 Google Now on Tap already has a solid suite of features to offer users but Google always wants to make the feature better. We've seen some image recognition features popping up in Google Now on Tap, but the latest is that Google has started adding instant translations of foreign languages and other fun new options.
So, this means if you come across foreign text, just hold the Home button to launch Google Now on Tap and it will automatically detect the language on screen and ask if you want it translated. Interestingly, Google says the feature will even work if there are multiple different languages on screen. However, you'll only get the translation options if your native language is set to English, French, Italian, German, Spanish, Portuguese or Russian.
Google has also added a new "Discover mode" to Now on Tap, so rather than just giving information directly regarding what is on screen, the discover feature will give links to content related to what's on screen meaning you can browse and explore topics in a more general sense. Google gives the example that if you're reading about Pluto, the discover mode will give links, YouTube videos, and articles about NASA and space in general.
Lastly, Google is extending the image search feature added to Now on Tap last month which could recognize famous landmarks and has added the ability to search QR codes or barcodes straight from your camera. Basically, Google has finished adding
Google Goggles
into Now on Tap so don't be surprised if it officially kills off Goggles soon enough.