Google Now currently getting updated with a more human-like voice
16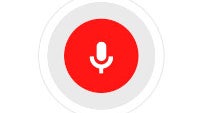 If there is one thing that the Google Now voice assistant is noticeably lacking in,
when compared to Apple's Siri and Microsoft's Cortana
, it is the obviously robotic voice. The Google-created little helper is not only noticeably less chatty, it's words and phrases also sound canned, tacked together, and often with an inhuman quality to their intonation – something that the competitors' assistants are much less guilty of.
Well, this may be changing as we speak. Users have noticed that their Android smartphones have started replying with a different female voice as of late, sounding much more fluid and human-like in its forming of sentences. It appears that Google has silently updated the assistant, and if you have automatic Text-to-Speech engine updates enabled, chances are you have the new voice, too. Otherwise, you can do it manually from Settings → Language and Input → Text-to-Speech options.
So far, it seems the only updated voice is the English (US) one, so you will have to switch to it if you want to hear the change. It is unknown whether other languages are being worked on, unfortunately. Check out the video below for a quick comparison between how Google Now used to sound versus how it does now.