Google Now Launcher to be phased out this quarter
20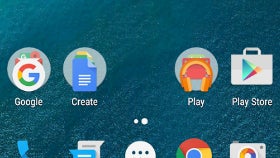 Fans of
Google Now Launcher
, we have upsetting news: Google is reportedly getting ready to discontinue the launcher. We can't say we're truly surprised by this, since Google Pixel phones are using the new
Pixel Launcher
, and the Nexus line (which shipped with the Google Now Launcher out of the box) is being phased out.
According to an email sent to Google Mobile Services partners and obtained by Android Police, Google intends to remove the Now Launcher from Google Play this quarter (by the end of March). However, everyone currently using the Google Now Launcher will be able to rely on it even after its removal from Google Play. Google says it'll continue to support the launcher, with updates being made available via the Google Search app.
As of March 1, new devices that want to use Google Now Launcher will no longer be approved. But manufacturers (including Motorola) that have Google Now Launcher as the default option on their devices won't be out of options. They can integrate Google Now cards and any other Google services into other launchers.
It's unclear if all this means that Google plans to make the Pixel Launcher available to non-Pixel devices. We'll let you know when we have more details on this. Meanwhile, you can still download the Google Now Launcher from Google Play via the second source link below.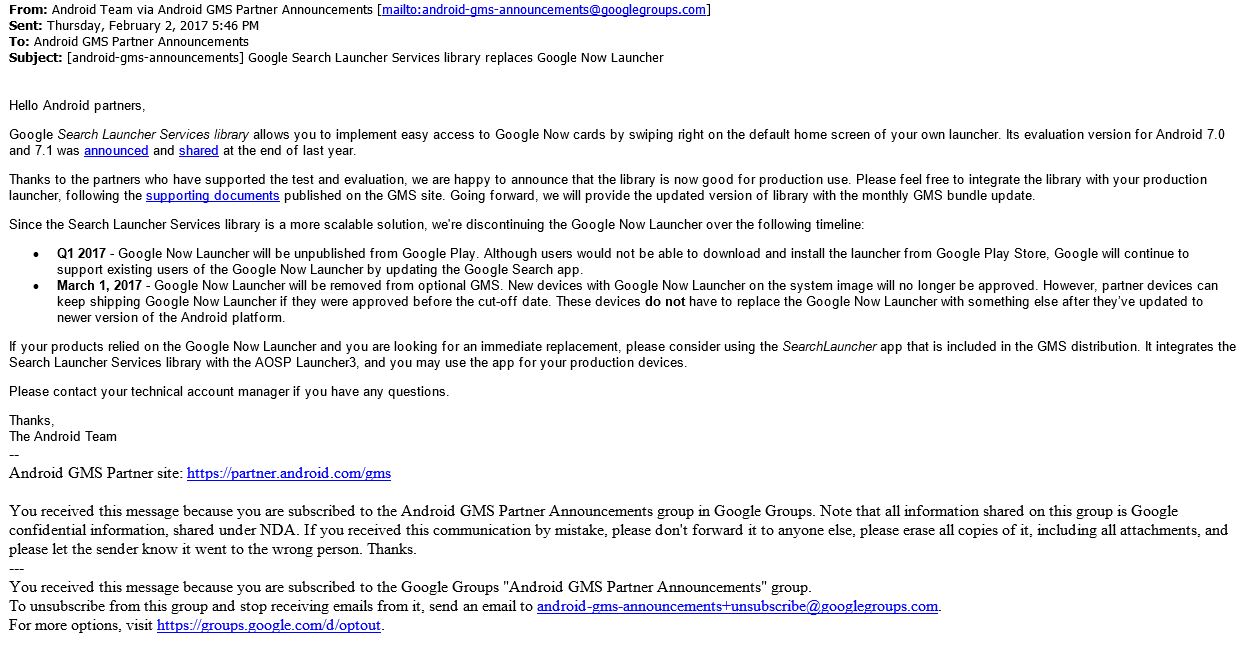 sources:
Android Police
,
Google Now Launcher
(Google Play)