Google Nexus tablet may offer magazine subscriptions
3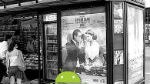 Most of you probably don't remember, but way back in January of last year, there was a rumor going around that Google was working on its own
digital newsstand
backed by major publishers, which was assumed to be in response to Apple's offerings on the iPad, although now it could just as easily be linked to options on Barnes & Noble's Nook and the Amazon Kindle Fire. The idea had been that Google was working with big name publishers like Time Warner, Conde Nast and Hearst to bring the content to Android, and word has it that idea has been resurrected for the Nexus tablet.
Business Insider
is now reporting that this digital newsstand may be launching along with the Nexus tablet. It's unclear whether this will be part of Jelly Bean, or simply a new app from Google, but it seems likely that the publications will become part of the Play Store. And, really, we're of the mind that's what the hold-up has been. Back when we first heard the rumor, Google didn't have the Play Store as fully built as it is now, and there was no option for
in-app subscriptions
, which is now possible, not to mention the Android tablet market was still pretty weak. Now all of those factors are in place and make Android a much nicer place for magazine publishers to inhabit.
We're just hoping that magazine publishers actually put some effort into creating the digital versions of the magazines and don't just populate the newsstand with repackaged PDFs. We should find out soon enough, as this will no doubt be confirmed or busted at Google I/O in a couple weeks.