Google Play gets in-app subscriptions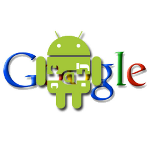 Google has just added a new feature to the in-app purchase options for Android apps: subscriptions. In-app purchases are already the leading revenue generator for developers and now we may see some pretty interesting new options for apps and games.
Starting today, developers will be able to implement subscriptions with in-app purchases. Subscriptions will be either monthly or yearly, and will be auto-renewing. And, to make it easier for developers, Google will handle the renewals, and notifications, taking responsibility to keep customers up to date on charges. Google gives the examples that this could be used for apps like magazines, video or music services, but most of those apps (Netflix, Spotify, etc) would rather not give Google a 30% cut of monthly charges, so we wouldn't expect to see too many use it.
However, the possibilities for games seems immediately apparent. The first app featuring in-app subscriptions is a game, Frontline Commando, and we can imagine the games market to adopt subscriptions very quickly. As we said to start, in-app purchases have already overtaken app purchases in terms of revenue, which is most likely due to the rise of the freemium model of gaming, where the game is free, but you have to make in-app purchases if you want to progress or make the game anything less than impossible (you may note that we're not the biggest fans of the freemium model.)
One thing that we're very curious to see is if this new option leads to a rise in MMORPGs on Android. At the very least, maybe this will mean that sports leagues can stop releasing a new app each year, and just offer a yearly subscription instead.