Google Nexus 6P receives a device performance update as well
6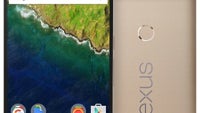 A few days ago, we told you that the
Google Nexus 5X
has received a
notable performance update
alongside the March security update. Hours ago, a verified Google employee who acts as Google Nexus Comunity manager on Reddit announced that the Huawei Nexus 6P is also getting its share of performance improvements.
The new update for the Google Nexus 6P will have your phone running build number MHC19I, up from the current MMB29Q Android build. Aside from containing the March security patch, the OTA update also includes the performance updates that Google has baked into the MHC19J build for the Nexus 5X.
According to Google, the new update for the Nexus 6P contains updates meant to improve the performance and the stability of the Nexus 6P. Aside from 'general device performance', other fixes include a patch for the alarm system, connectivity improvements, as well as carrier-specific bug fixes.
Some owners have been reporting that the performance of the Google Nexus 6P takes a hit when the device is under stress. According to custom Android kernel developer Francisco Franco, this update takes specific actions to fix this issue. Google took measures such as the boosting the internal kernel tick rate, adopting a less aggressive RAM memory conservation system, as well as optimizing IO performance.
It remains to be seen if the new update for the Nexus 6P actually translates into better device performance overall. If you're rocking a Nexus 6P and have received the update, make sure to weigh in your opinion in the comment section below!
Recommended Stories