Google Nexus 6P: 14 new features
35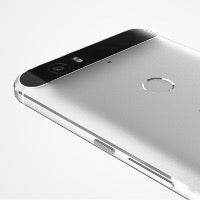 After the bountiful few months we've had, with leaks and rumors coming out of our ears, the Huawei-made, Google-branded Nexus 6P is finally a reality. Announced an hour ago, it would appear that the 'P' part in its name suggests phablet, for we're looking at one darn huge smartphone. But not as big as its predecessor, the Nexus 6 (5.7" vs 6").
In the coming days and weeks, we'll have the opportunity to essentially dissect the 6P and comment on pretty much each of the building blocks that combine to present the new large-screened Nexus.
You can start with this outline here, for example
. But with this influx of information, many will, naturally, run for shelter, and seek out bite-sized summaries that go through the highlights of the new all-stock-Android device. This is that.
Plenty is on offer with the Nexus 6P, and quite a bit has changed from the Nexus 6 — its predecessor. Some defining features may seem like a step back from the now aging 6 — say the 'smaller' screen — but much everything else is very much agreeable, if not laudable.
Let's go!