Google Nexus 6P is now official: 5.7-inch quad HD display, aluminum body, Android Marshmallow in store
68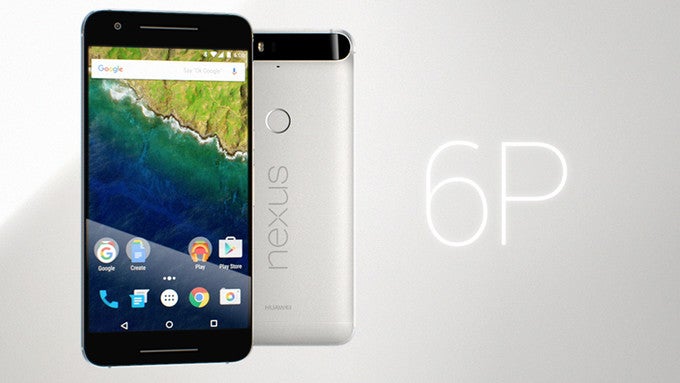 It is an exciting day for every smartphone enthusiast and fan of the Android operating system. At an official media event, and after a lengthy track of leaks and rumors, Google just announced its newest Nexus smartphones. These are the LG-made Nexus 5X and the Nexus 6P built by Huawei. This post is all about the latter and what it can do.
Design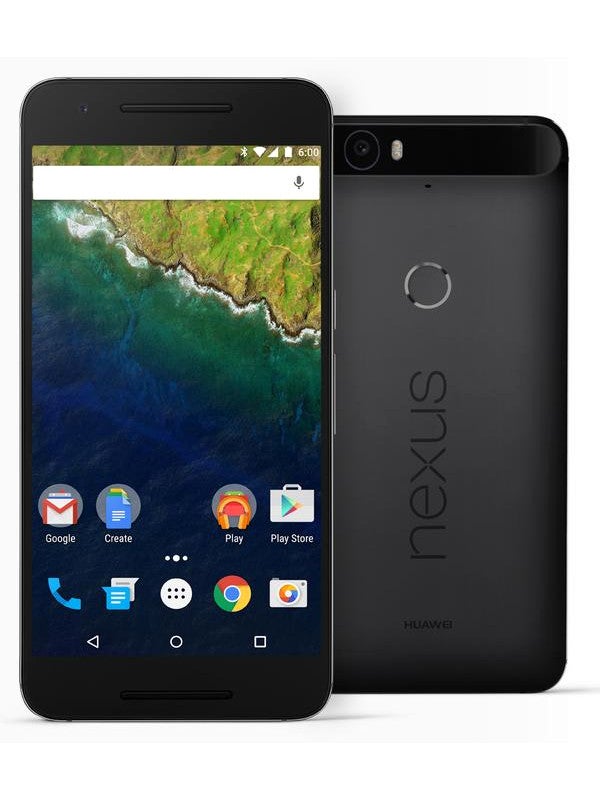 So yeah, as the rumor mill predicted, Google has partnered up with Huawei for the Nexus 6P smartphone. And they seem to have done a good job at designing the handset. It is a metal-made phone, built of aircraft-grade aluminium. The phone is 7.3 millimeters thin, which is a good figure considering the 3450mAh battery packed inside. You'll be able to have a Nexus 6P in one of three colors, named white, aluminium, and graphite. Sorry, folks, but the rose gold color variant is only coming to Japan. The smartphone is 159.3mm tall, 77.8mm wide, and weighs 178 grams.
Several Nexus 6P features stand out when examining the smartphone from up close. At its bottom resides a Micro USB Type-C connector, which is reversible. In other words, the cable goes in either way. The receptacle isn't compatible with older Micro USB cables, however. A discrete RGB light glows when there's an important notification pending. And no less importantly, the phone is equipped with front-facing stereo speakers.
You might have also noticed that on the back of the device is placed a fingerprint scanner. This, of course, can be used to unlock the smartphone. In fact, the reader responds even when the phone is in stand-by. This means you will not need to wake your phone in order to unlock it. Just place your finger and you're good to go.
Display: 5.7 inches of quad HD goodness
Power on the Nexus 6P and you'll be greeted by a 5.7-inch AMOLED display. Yes, the screen is admittedly of considerable size, yet the phone is about as large as the 5.5-inch iPhone 6s Plus, as Google points out. The screen has a resolution of 1440 by 2560 pixels, also known as quad HD, for a pixel density of 518ppi. A layer of Gorilla Glass 4 protects the screen from scratches and cracks.
Processor and memory: Snapdragon 810 and up to 128GB of storage
Oddly, Google didn't mention anything about the processor inside the Nexus 6P during the announcement event. But these details were posted online right after the announcement ended. As rumored, the smartphone is powered by the controversial, yet powerful nonetheless Snapdragon 810SoC topping at 2.0GHz. The chip in use is the 2.1 hardware revision, which is said to be better at not overheating. The Adreno 430 GPU is on board. Unsurprisingly, there's no option for storage expansion via microSD cards, although the variety of storage options should make up for that to some extent. You may have the Nexus 6P with 32, 64, or 128GB on board.
Software: enter Android 6.0 Marshmallow

Naturally, the Nexus 6P runs Android Marshmallow out of the box. The freshest version of Android comes with improved battery management, which should increase stand-by time dramatically. In particular, a new feature called Doze automatically puts your device into deep sleep when it is idle, as detected by its on-board sensors. And apps that are rarely used have their impact on battery limited. Although we have yet to witness the results of these improvements, Google claims that the battery life on the 2-year-old Nexus 5 has increased by 30% after the update.
Android 6.0 Marshmallow also adds granular control over app permissions. In other words, you have the power to choose what your apps have access to and what's off limits. Furthermore, voice input in Marshmallow has been improved, and your Nexus 6P can serve voice queries even when in stand-by.
As far as UI goes, we find an app tray listing frequently used apps at the top. For the most part, however, Android 6.0 Marshmallow sticks to the Material Design principles we're all familiar with.
Camera and first photo samples
The 12.3MP main camera is one of the Nexus 6P's highlight features. It has an aperture of f/2.0, and IR lasers assist with focusing. What's of higher interest, however, is that the Sony imaging sensor inside the camera is packed with large, 1.55-micron pixels. By comparison, most smartphone cameras rely on 1.12 to 1.22-micron pixels. What does all this technical mumbo jumbo mean? Well, to put it briefly, larger pixels are better at collecting light than smaller ones, which is why we're expecting good low-light performance out of the new Nexus' camera. And when light happens to be extremely scarce, a dual-LED flash is ready to fire. As for the front-facing camera, we're looking at an 8MP shooter, which is a massive upgrade over the 2MP cam found on the Nexus 6. Its sensor packs 1.4-micron pixels and the aperture stands at f/2.4.
Alas, the Google Nexus 6P does not have optical image stabilization on its main camera. The decision to drop the feature seems odd considering that last year's Nexus 6 had optical image stabilization. Has OIS been dropped in order to achieve the phone's thin profile? We can only guess.
In addition to photos, the Nexus 6P camera can shoot videos in 4K resolution at 30 frames per second. Slow-mos can be captured at 240fps, which is 8 times slower than real life. Neat! Below are the official photo samples provided by Google.
Battery life
As we mentioned above, Android Marshmallow promises great efficiency and battery life, especially when it comes to stand-by power consumption. Better yet, the Google Nexus 6P has a 3450mAh battery of respectable size, albeit a non-removable one. Google also mentioned that the battery can be recharged rapidly, and sure enough, the bundled charger pushes a whopping 3 amps at 5 volts. We're promised up to 7 hours of use from only 10 minutes of charging. On a related note, the package includes a USB Type-C to a USB Type-A cable, in case you need to connect your Nexus 6P to a PC. The only disappointment when it comes to charging is that wireless charging isn't present on the model; wireless charging and metal bodies just don't go hand in hand.
Price and release date
Google will start selling the Nexus 6P, unlocked and ready to work with major carriers, at the Play Store next month. You'll be looking at a $499 price tag for the base 32GB model. The 64- and 128-gigabyte variants will cost $549 and $649 respectively. Pre-orders begin today in the U.S., the U.K., Ireland, and Japan. To sweeten the deal, the phone comes with a 90-day free Google Play Music trial. Those who order one in the US will get $50 worth of Play Store credit.