Google Newsstand brings your favorite content to one app
7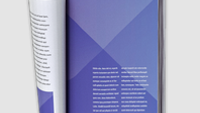 If you're an Android user looking for one app that can deliver all of the content you read on a daily basis, you might want to consider Google Newsstand. The app replaces Google Play Magazines and the Currents app. The latter never really caught on, and Google had hoped it would compete with Flipboard. Consider the app to be like those old newsstands you you to visit as a kid, with out of state newspapers on a rack and both famous and rare magazine titles on the shelves.
The app offers you both free and paid content and your Currents subscriptions will automatically transfer over to it. A quick look at Google Newsstand reveals that all of the big names are there like the
New York Times
,
Rolling Stone
,
Esquire
, the
Wall Street Journal
and more. And with all of the content divided into categories, finding a particular newspaper or magazine is a snap.
If you like to use your phone or tablet as a replacement for the daily paper, or as a weekly news magazine, you're hardly the only one. With Google Newsstand you can start reading a story now, and finish reading it offline. And if you don't have time to read an interesting title now, the app will allow you to bookmark it for consumption later.
If you want to remind yourself of those glorious days when you used to visit the local newsstand to read the news of the world, download Google Newsstands on your Android phone or tablet. It has everything those brick and mortar newsstands have, except for the cigar smoke.
source:
GoogleNewsstands
via
Gizmodo