Google's new integration allows Android users to take a virtual walk just about anywhere
2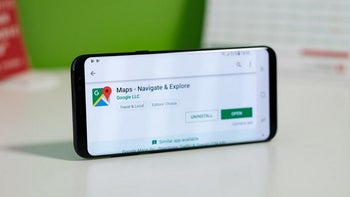 Google Street View allows users to see panoramic views from different streets throughout the world. If you're heading to an area that you're not familiar with, Street View will give you a detailed look at the buildings on nearby streets. You can even take virtual walks to landmarks anywhere, head inside restaurants, museums, arenas and even world-famous stadiums. And this can all be done without leaving the comfort of your home.

Version 10.23.4 of Google Maps includes a new Street View integration. Here is how it works. Let's say you type in a destination in the Google Maps app. Tap on the Map layers button on the right side of the display. A box will open. Under the "Explore" heading you'll find a link to Street View. Tap on it and areas of the map will be overlayed with blue lines; those are the areas where Street View is available. Tap on any part of a blue line and that is where you'll be "taken to." Use your finger to see what is to the left and right of the photo or pinch to zoom to view what is on the horizon. And if you want to take a virtual walk, use your finger and scroll down on the blue line. The image will move ahead as though you were walking, running or driving through the area.
If you've never done this before it is actually a fun way to kill off some time. If you are traveling to an area for the first time, you will be able to see what stores and restaurants you'll be passing. If an area you've selected to "visit" doesn't have any blue overlays, it simply means that Street View is not offered for that area. We should point out that this feature is not yet being made available to the iOS version of Google Maps.
We do need to warn you about keeping track of the time. If you are taking a virtual walk for fun (instead of prepping for a real visit to an area you're not familiar with), the time can just fly by. Before you know it, you've spent two hours walking around "Times Square." So you might want to set up an alarm to alert you every time an hour goes by.