Google Maps big refresh brings high-resolution satellite imagery for most of the world, 45° pictures for 51 cities
32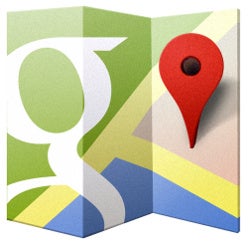 What's a better time to announce a big update to your application than at a time when your closest competitor has just replaced your great app for a sub-par one? Apple's
Tim Cook has just issues an official excuse for the half-baked Apple Maps
, and now Google announces that it is making its Google Maps app even better by adding new high resolution imagery for a ton of places in the United States and across the globe.
Some areas get high-res aerial updates and virtually the whole world is gettting high resolution satellite updates.
The update is now up for the taking on Google Play, and you can check out a full list of places getting new and updated imagery right below (and enjoy your Android device, or hope that Apple makes its Maps app better sooner).
Cities with new high resolution 45° imagery:
United States: Ames, IA; Anderson, IN; Billings, MT; Bloomington, IL; Carmel Valley, CA; Cedar Rapids, IA; Coeur d'Alene, ID; Corvallis, OR; Danville, IL; Dayton, OH; Detroit, MI; Dubuque, IA; Elizabethtown, KY; Enid, OK; Florence, SC; Grand Forks, ND; Great Falls, MT; Gulfport, MS; Hartford, CT; Kankakee, IL; Kenosha, WI; Lafayette, IN; Lancaster, CA; Lansing, MI; Lewiston, ID; Los Banos, CA; Madison, WI; Medford, OR; Michigan City, IN; Olympia, WA; Pocatello, ID; Sheboygan, WI; Sioux City, IA; Sioux Falls, SD; South Bend, IN; Terre Haute, IN; Utica, NY.
International: Angers, France; Clermont-Ferrand, France; Coimbra, Portugal; Dijon, France; Grenoble, France; Livorno, Italy; Lyon, France; Newcastle, United Kingdom; Oberhausen, Germany; Palermo, Italy; Pisa, Italy; Toulouse, France; Troyes, France; Winnipeg, Canada.

Areas with new high resolution aerial updates:
Florence OR, Kellogg ID, Casper WY, North Platte NE, Concordia KS, Alva OK, Austin TX, Nevada MO, Chilicothe MO, Toulouse FR, Clermont-Ferrand FR, Angers FR, Nantes FR, Troyes FR, Lille FR, Thun CH, Lucca IT

Areas new high resolution satellite updates:
Canada, United States, Mexico, Cuba, Jamaica, Haiti, Dominican Republic, Guatemala, Honduras, Nicaragua, Costa Rica, Panama, Colombia, Venezuela, Brazil, Peru, Bolivia, Paraguay, Uruguay, Argentina, Antarctica, South Africa, Namibia, Botswana, Mozambique, Zimbabwe, Madagascar, Zambia, Angola, Malawi, Tanzania, Democratic Republic of the Congo, Kenya, Somalia, Ethiopia, South Sudan, Sudan, Uganda, Central African Republic, Nigeria, Cameroon, Chad, Niger, Benin, Ghana, Burkina Faso, Ivory Coast, Guinea, Sierra Leone, Mali, The Gambia, Senegal, Mauritania, Western Sahara, Morocco, Algeria, Tunisia, Libya, Egypt, Israel, Saudi Arabia, Yemen, Oman, Qatar, United Arab Emirates, Kuwait, Turkey, Iran, Ireland, Norway, Sweden, Portugal, Spain, France, Italy, Poland, Lithuania, Finland, Belarus, Ukraine, Moldova, Romania, Hungary, Austria, Croatia, Serbia, Bulgaria, Greece, Russia, Kazakhstan, Uzebekistan, Turkmenistan, China, Pakistan, India, Sri Lanka, Bangladesh, Thailand, Nepal, Bhutan, Myanmar, Laos, Vietnam, Korea, Japan, Mongolia, The Philippines, Malaysia, Indonesia, Australia, New Zealand
source:
Google Latlong