Google Home app finally gets dark theme in the latest update
1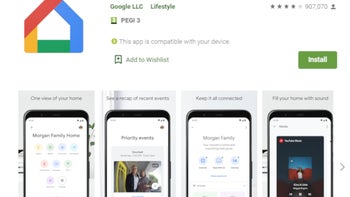 Google
has been adding full-fledged dark themes to all of its high profile apps with a few exceptions. Google Home is one of the apps that weren't in the first (or second) wave of apps that was blessed with suitable dark mode.
Thankfully, that's no longer the case, as the latest Google Home update brings the long-awaited feature to both Android and iOS users. As per
9to5google
's report, version 2.27 of Google Home includes a system-wide dark theme that can be enabled from the app's settings menu.
However, you will not be able to set the dark theme independent of your device's theme, at least not at the moment since the app is missing any settings in that regard. Aside from that, the new dark theme is truly a blessing for many users' eyes.
It's worth mentioning that if you're using an Android device, you should download Google Home app 2.27 directly from
Google Play Store
to benefit from the new changes. iOS users don't need to download anything to get the new dark theme, as they will receive it via a server-side update.